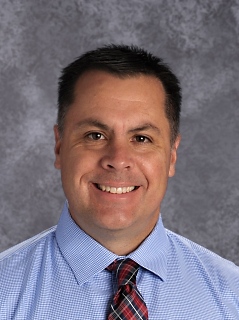 June 1, 2022
Dear Parents and Guardians,
We welcome you and your student(s) to another exciting year of learning at Everett Elementary School. We continue to strive to provide the best education for each student.
The focus of our school this year continues to be on increased student learning. Over the summer, our teachers have received extensive training in strategies for academic growth. We have many of these strategies in place to ensure success for each child. We will provide interventions that will occur during the school day and after school.
There will also be a strong focus on attendance. It is our goal to have every child in school every day on time. Staff members at Everett know that student learning is maximized when everyone is in attendance and able to participate in the learning activities that the teachers have planned.
We will have many opportunities to get involved at Everett. Our Family Literacy Program Group meets every day from 8:30 am-10:30 am for ESL classes, visits to classrooms, and parenting information. We also have monthly Family Nights organized by our Community Learning Center (CLC). We will have quarterly Awards Assemblies to recognize outstanding student accomplishments. Students will be recognized for effort, character, achievement, improvement, creativity, and problem-solving during these assemblies. I encourage all parents to be involved and see the great things that are happening at Everett!
Our Open House will occur on Thursday, August 11th at 5:00 pm. This is a great opportunity to meet your child's teacher and get to know the routines and procedures of the classroom.
We look forward to another exciting and successful year. Please continue working with the Everett Elementary staff in order to ensure successful results for your children. I look forward to seeing everyone at our Open House. My door is always open for comments or questions. We look forward to seeing you at school!
Sincerely
Mike Long
Principal